There are alot of Japanese characters today. Kawaii stuff are cute japanese things in neon. Printed are Japanese characters such as Sanrio, Cram Cream, MonokoroBoo, Ruu & Suu, Hello Kitty, Preco, Koguma, Q-Lia, Pool Cool, Kamio, San-x and many more. The examples below are pictures from some site. These are the kinds of kawaii items i can sell. To order, tell me who's your favorite character and what you would love to receive.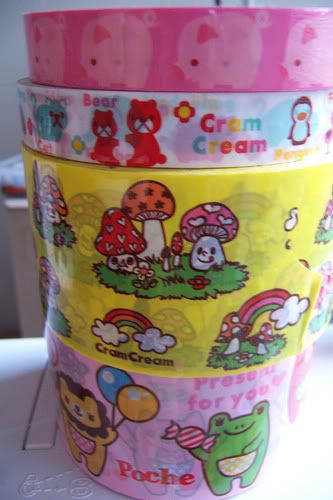 "These are Cram Cream Deco Tape" each would cost $3-4.00

"This is a collection of Kawaii deco tapes" A collection would cost $12-15.00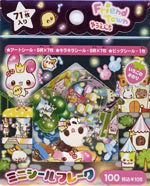 "This is a Friend Town Sticker Sack" this cost $5.00


"This is a Cram cream bag" something like this would cost $5.00

"This is a Mamegoma Notepad" each would cost $3-5.00

There's a lot more where these came from. If you have anything specific, please tell me so we can arrange details.