Someone from Flickr made a kawaii photo sharing. Specifically, Cram Creams and Cool Pool. There's this cool kawaii floor paper i saw while surfing the hardcore kawaii sea. I better get one myself! They're the coolest. It would be cool to have a MonokoroBoo floor, right?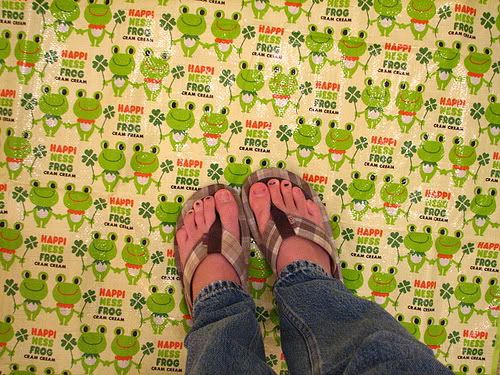 I shall upgrade my flat immediately. A retro wall full of French posters and a Cram Cream floor would fill me up. Oh and Amigurumi toys in the couch would do the trick! :)
Doing all the redecoration would make me get a week off from selling stuff. What shall i do? Nah. I shall stay here and sell and by the weekend, i redo my home.